Media
Overseas group has vast experience in print, electronic and audio-visual media. We run a publication house called Look East Media Pvt Ltd., a web and print magazine called Bangla Street, and an Audio-visual production house called Meera International Films and are associated with many successful projects.
---
Publication House

Look East Media Pvt Ltd. started its publication journey of books in the year 2013 which touch base on socio-political, literary and other concerning areas which needs a voice in the society. We are an internationally acclaimed publication house where books are mainly published in two languages – Bengali and English. Many notable and amateur writers have used this platform to express their views and works through various books and titles.

Out of the many acclaimed books published under this house, some names are worth mentioning:

Ganesh Tower by Aditya Sen, a novel mirroring the post partition multi-dimensional economic and political scenario of India.


Baro Dine Dhaka Vijay by Major General H.S. Kler, an autobiography portraying 12 days journey of Major General along with his troop to Dhaka during the Bangladesh Liberation War in 1971. The book was edited by Deejay Kler and inaugurated by Sheikh Hasina, Honorable Prime Minister of Bangladesh, and other well known delegates from various fields all over the world.


Janapuran - Islam, Paribar Parikalpana Ebong Bharatiya Rajneeti by S.Y. Quraishi (former chief election commissioner of India), a book that uses statistical evidence to bust the myth of Muslim overpopulation in India. It is the Bengali translation of Population Myth: Islam, Family Planning and Politics in India. The book was launched by several eminent personalities and the event was followed by a panel discussion that included Jawhar Sircar (author, Rajya Sabha MP and former chief of Prasar Bharati), Lt Gen Zameer Uddin Shah (former deputy chief of the Indian Army and former vice-chancellor of Aligarh Muslim University), Bikash Ranjan Bhattacharyya (Rajya sabha MP and former mayor of Calcutta), and Kunal Sarkar (cardiac surgeon and president of the Calcutta Debating Circle).
---
Web & Print Magazine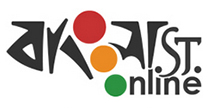 Bangla Street, a monthly magazine published independently by Overseas group, is devoted to short stories, articles, essays, political features, film news, round up from village, poetry, art and criticism by new as well as renowned writers. It is also the only publication to offer full-length novellas and film and drama scripts, complete with camera and stage directions. The magazine was conceived as a platform to carry important works in the Bengali language along with the best of contemporary foreign writing in the translated form.

Bangla Street is also open to widen its circulation by publishing it in English and other foreign languages. It is not India-specific and addresses a community which is more easily defined in terms of mind space rather than in purely geographical terms. Our readers have only one common denominator: they are sensitive and are looking for something more than what mainstream publishing can provide them.

Right now, the printed version of Bangla Street is published annually as Bangla Street Utsav in festive seasons and the e-version Bangla Street Online is available on www.banglastreet.online and updated monthly.
---
Audio-visual Production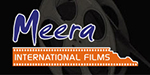 Meera International Films forayed in the media and production in the year 2002 and has since then continuously been a part of film industry and fraternity. For the last 17 years, it has engaged in producing, making and marketing of Feature Films, Documentaries, Advertisement Films as well as Fiction and Non Fiction Programs for TV media. It is continuously patronized by celebrities from Mumbai and Kolkata.

Meera International Films is an associate of Overseas Consultants and a unit of Overseas Group and has been associated with following notable projects:


Feature Films
Co-produced Swet Patharer Thala, Movie starring Aparna Sen, Sabyasdachi Chakroborty, Dipankar Dey, Rituparna Sengupta, Indrani Haldar which went on to win The National Film Award for Best Film in 1992.


Co-produced Charachar, a Bengali drama film starring Rajit Kapoor, Indrani Halder, Laboni Sarkar, Sadhu Meher, Manoj Mitra. The movie won The National Film Award for Best Feature Film in 1993.


Tied up with South Australia Film Corporation and Ausfilm for mobilizing Mumbai filmmakers to shoot in Australian locations.


Running Stepping Stone, a Mumbai based film company with the noted actor Sadashiv Amrapurkar.


A feature film on Nelson Mandela in the pipeline.