Study MBBS abroad from a University that has a high rating in the world ranking systems of universities and is recognized by –
● Medical Council of India (MCI)

● World Health Organization (WHO)

● National Medical Commission (NMC)

● Ministry of Education and Science of the Republic of Kazakhstan
Semey Medical University

Semey Medical University is one of the largest multi-Medical University, educational and cultural center in the Republic of Kazakhstan, which has its own university hospital, as well as branches in the cities of Pavlodar and Ust-Kamenogorsk.

In 1952, the Cabinet of Ministers of the Soviet Union issued a decree on the opening of the university. On September 1, 1953, Semey Medical University was founded, and with the opening of the Faculty of Medicine, enrolled the first 320 students. Over the years of its existence, more than 25 thousand university graduates are working successfully in Kazakhstan and abroad, including 3 of academician, deputies of the Parliament of Kazakhstan, 6 people worked rectors of medical schools, 14 heads of regional health departments and other prominent figures of science and practice. We have rich historical traditions, great potential and reputable schools, and made a significant contribution to the development of medicine and the support of public health.
Semey Medical University in a Nutshell
► Year of Establishment : 1953
► Type : Government
► Recognition : NMC, MCI and WHO approved
► Eligibility : 50% in Physics, Chemistry and Biology Aggregate
► Course Duration : 5 Years + 1 Year Internship
► NEET : Yes, Compulsory
► Medium of Teaching : English
► IELTS / TOFEL : Not Required
► Hostel Facility : Yes, Available
► Location : Kazakhstan, Central Asia
We have more than 1,500 professors, teachers, staff and physicians, and foreign students from India, Pakistan, China, Mongolia, and Russia.

---
Reviews from the Web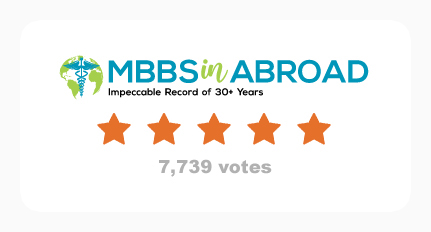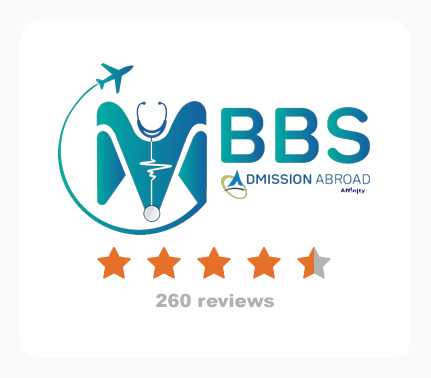 ---
Studying MBBS in Semey Medical University is an Excellent Career Choice Because –
► Simple Admission Process
► English Medium.
► No Capitation.
► World Class Infrastructure.
► Moderate cost Fee.
► Simple Fee Installment.
► Application VISA is exceptionally basic and simple
► Medicinal in Kazakhstan By WHO, MCI and other International Recognized Bodies
► Great job Opportunities after completion of MBBS in Semey State Medical University
► Education standard is of a greater high MBBS degree in Semey State Medical University. Colleges have world class standards of techniques and systems.
► Safety and security of students is guaranteed in this nation.
► Easy VISA process with 100% certification.
► Students can show up in the screening test led by the Medical Council of India. They can likewise apply for the European Union and United States of America for employment. MBBS in Kazakhstan is perceived all around the world.
► Our Degrees recognized by WHO, Directory of Avicenna(more than 60 countries in Europe & Asia), Asian Network of Quality & equalized by councils like MCI, PMDC, etc.
► More than 25,000 students and aspirants successfully graduated and work in leasing medical establishments and institutions all over the world, including in countries like the USA, Germany, France, Japan, Canada, Australia, South Africa, India, Pakistan, Bangladesh, etc.
► Have Scientific agreements and MoU for collaboration and cooperation, joint research, Academicians, students and scholar exchange with leading institutions & medical establishments all over the world.
► First Central Asian Government Medical University to carry out studies fully in ENGLISH MEDIUM for foreign and local. Studies being carried out in three different languages (English, Russian, Kazakh) at the student's choice.
► First CIS University to get recognition and Associate Membership of Association of Indian Universities – New Delhi". Our one professor deputed for permanent representation in AIU- Delhi.
► Educational Training Center (EMC) with models & Interactive Computer mannequins for practice.
► Innovative teaching methods "Problem-based learning" & "Case-Based Learning" and other possible techniques of Modern Learning.
► Joint Scientific Laboratory for Research & Training Activities. 400 Computers connected to the Internet & with access to the Cochrane Library.
► 3 Hostels to accommodate students and scholars with an hostel exclusively for International Students. Library, Sports, art, Medical Aid, canteens, etc & other facilities available to the students.
► International Students from countries like India, Pakistan, Sri Lanka, Sudan, Syria, Afghanistan, China, studying in our university since 1997. The selection, admission and other related process being taken care of jointly with the services of "TECAS" – our official consulting partner & the 'Foreign Relations Department' under the direct supervision of the higher management of the university. Our pass out International students successfully working in various hospitals and institutions in their countries.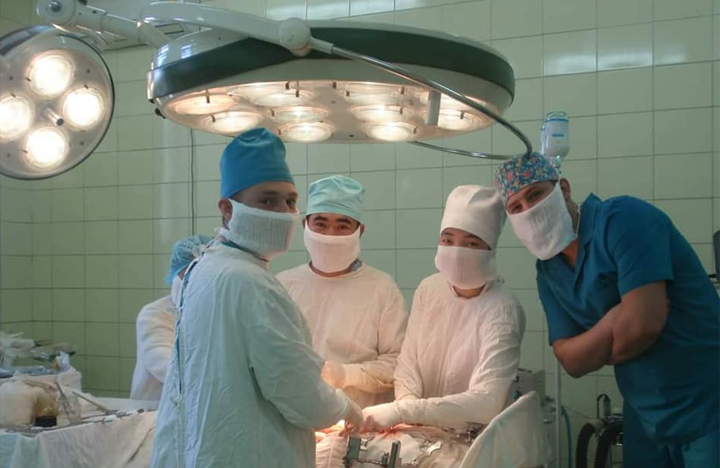 ---
Hostel Facilities in Semey Medical University
► Hostels for students are provided with full security.
► The university has well-furnished hostels for its students. Hostels are provided by the university with facilities like 24-hour gas and electricity supply, hot and cold water, etc.
► There is a large library with an excellent collection of books.There are Cafeterias for students that provide tasty and healthy food.
► University encourages sports activities like basketball, volleyball, cricket, football, etc. at the hostel campuses for students.
► University has separate hostels for girls and boys and those have CCTV cameras for student's safety. Special attention is given to the security of girls.
► There are three separate hostels and one international student's hostel available for the students studying at SMU.
► The International Students Hostel is situated within the walking distance from the university at a very prime location.
► Students can get every necessary requirement in less than two hundred meters from the hostel.
► The Hostel building is new and classy and the rooms are quite big and spacious, fully furnished for comfortable living and stay.
► Hygienic canteen, primary medical care centre and currency exchange facilities are provided to thforeign students for their stay.
► There is a common kitchen, in which many students cook food on a daily basis and a large hall is built for students to sit and study in the common space.
► Laundry facility is also available to the hostel residents with 24 hours hot and cold water available for students.
► For the safety of students, cameras are administrating every floor and hostel campus, which is under the surveillance of warden on duty.
► Security personnel is present 24×7 to keep in check of all students and all work in hostel.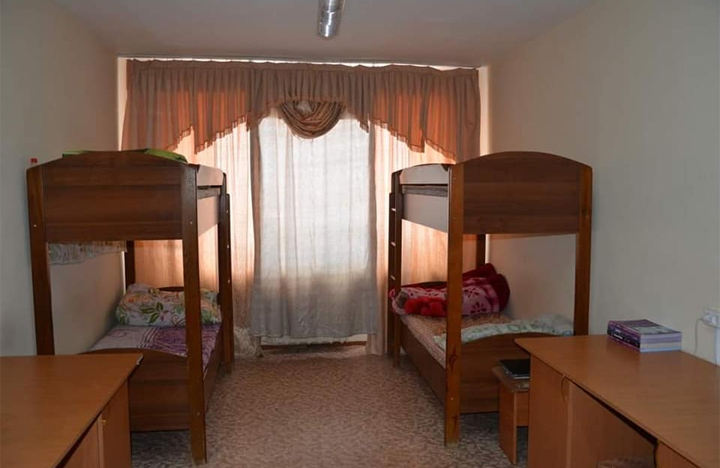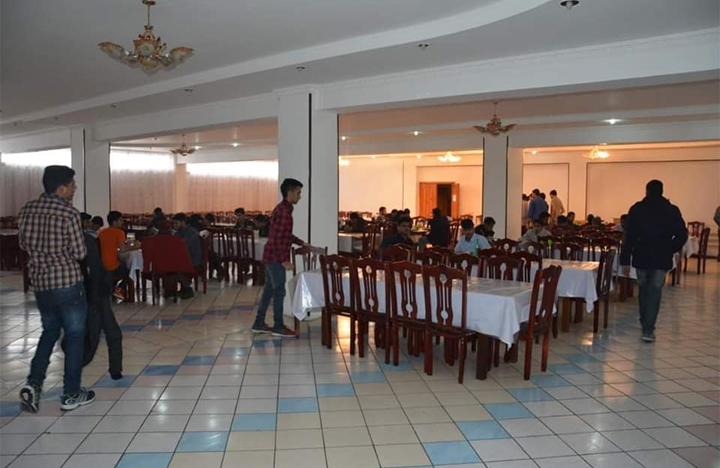 ---
Courses Offered by Semey Medical University
Pharmacy


Public Health


Hygienic Discipline


Stomatology


Biochemistry


Chemical Discipline


Anatomy


Forensic Medicine


Physiological Discipline


Children Disease


Surgery


Neurology


Psychiatry


Infectious Diseases


Pediatric


Obstetrics